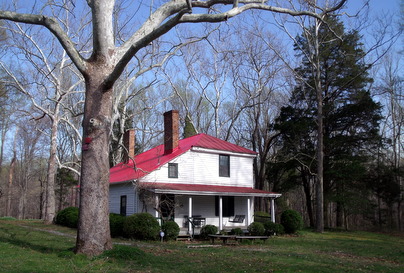 Richmond Battlefields Association
Richmond Battlefields Association (RBA), established in 2001, is a nonprofit 501(c)3 organization dedicated to the preservation of historic Civil War sites surrounding Richmond, Virginia -- the former capital of the Confederacy. We work with landowners to protect hallowed ground through donations of property, land purchases and preservation easements. RBA is an all-volunteer organization dependent on the support of its members. In the past decade, their dedication has helped preserve more than one hundred acres of battlefield land, valued at greater than $1 million. There is still much to be done and the clock is ticking. We are losing hallowed ground everyday!
Please join us at this critical time to help save America's endangered Civil War battlefields. Join Richmond Battlefields Association now and protect a crucial part of our nation's heritage for future generations to appreciate and enjoy.
RBA Preservation Victories:
---
"Richmond was more than the capital of the Confederacy—it was the place where both United States and Confederate soldiers fought throughout the entire war. We might think of Richmond as the Normandy of the United States, for over 40 percent of the men who died in the Civil War died within 150 miles of Richmond. This is a place for the entire nation."
- Edward L. Ayers, Richmond Times-Dispatch
---
In a decade, all of Richmond's Civil War sites will be protected -- or obliterated! - Richmond Style Weekly
---
The Richmond Battlefields Association is a 501(c)(3) non-profit organization. Your contributions may be deductible as provided in 26 USC Sec 170.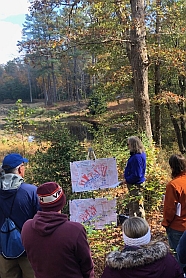 Masthead: Battle of Gaines Mill Valley of the Chickahominy (NARA 530495).
Left: The miller's house at Fussell's Mill (2nd Deep Bottom).
Above: RBA Annual Meeting & Tour, Griffin's Woods at Gaines' Mill (Nov 2019).
CURRENT NEWSLETTER:
On Richmond's Front Line
** Winter 2022 (pdf file) **
CONTACT US:
Phone: (804) 496-1862
Email: 1862rba@gmail.com
Mailing Address:
Richmond Battlefields Association
PO Box 13945
Richmond VA 23225
RELATED LINKS:
Richmond National
Battlefield Park »
Richmond Civil War Round Table »
Loading

Visitors Counter
©2021 All rights reserved